Wow.
So. This poor blog, ammirite?
It was my "resolution" to blog more, not even necessarily about photo sessions and photography related stuff, but just… stuff. And, before January ends I think I should actually produce something! Anything!
So, here is my idea: A couple months ago for my birthday, I had a fantastic girls weekend away. I gave all my attending friends gifts – but not just any gifts, it was a selection of "my favorite things". And it was so fun to share my favorite finds with them…they loved it, and so I thought I might share my "favorite things" with you here too!
So, what am I totally into this week?
First. The Crown on Netflix. I know this isn't a secret treasure… in fact, I think I am a couple months late to this one. I watched Season 1 last year when it came out but hadn't had time to devote to a TOTAL Netflix binge, as I knew this would be worthy of, until now.  So good. So, so good. The only bad thing… waiting an entire year before season 3 comes out! But, rumors are already circulating about what and who will appear in the next season (one word: Diana).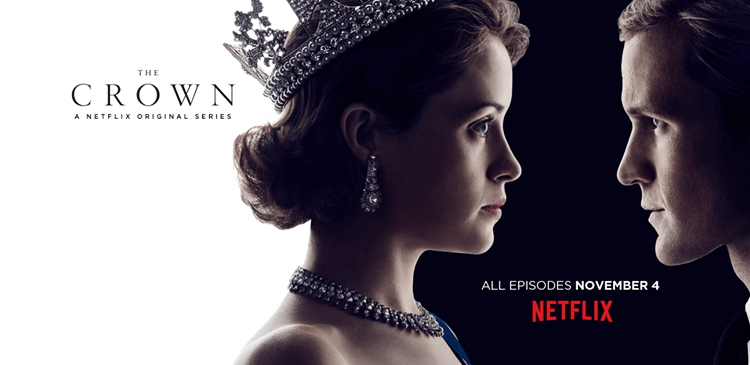 So, if you haven't checked it out…what are you waiting for? And if you haven't yet watched Season 1. I am so jealous, that means you have TWO seasons of binging to do! And with a rainy weekend coming up, I can't think of a better way to spend a couple days!
Next up, Jammy Bits by King Arthur Flour.
If you like baking… or eating… you need to check out the King Arthur Flour website. I am not kidding when I say I can (and do) browse the catalog regularly, dreaming of the things I can make using the amazing ingredients (and mixes!) they sell. Recently I bought some of these jammy bits that have long tempted me. I bought the Apple Cinnamon, but they also have raspberry, strawberry, blueberry, peach and apricot. Because I was feeling lazy, I just bought a generic blueberry muffin mix from the grocery store, the type that has a can of blueberries, and instead of adding the can of blueberries I added around a half a cup of these delicious nuggets. OH MY. I LOVED them. Even my picky 4 year old loved them… and that's saying a lot.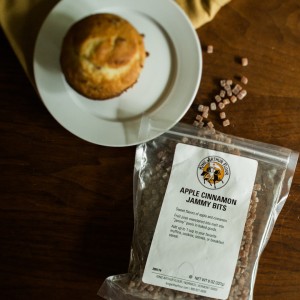 In fact. I bought another muffin mix yesterday and as soon as I finish this blog, I think I will go make more! The jammy bits get soft and chewy. I am thinking they would be really good with some sort of streusel topping too. Hmmm….OK, I am making myself hungry now. Off to go bake some more….