As you know by now (I hope), every month my friend Kellie and I are "wandering" our way through small towns in Washington. Well, this month is slightly different…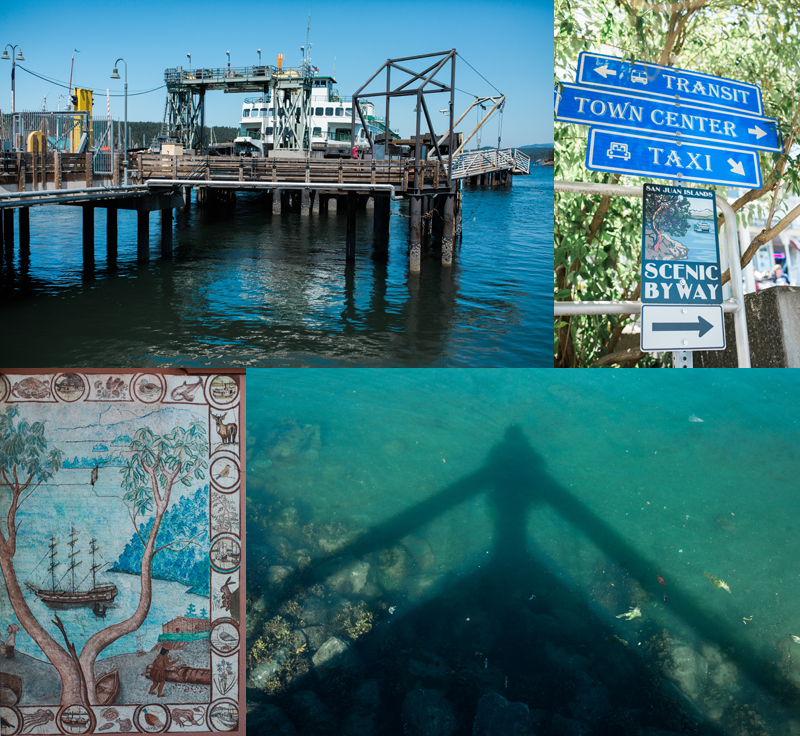 Typically, the two of us hop in the car, sometimes with kids… but ideally without, and spend an afternoon in a small town taking photos (and shopping and eating and drinking!) But this month when my sister-in-law invited me to bring the kids out to her father-in-laws home on San Juan Island, I immediately thought – Friday Harbor would be a PERFECT spot to "wander". I called Kellie to see if she might have the weekend available to join me…coincidentally, she was already planning on being there the same weekend! But that lucky girl was doing it up with her hubby and NO kids! Jealous? Me too.
We talked about trying to meet up while we were on the island, and in fact, they even spotted me as I drove off the ferry! I pulled over and we chatted, hoping to find some time to meet up… but, alas, it just never worked out.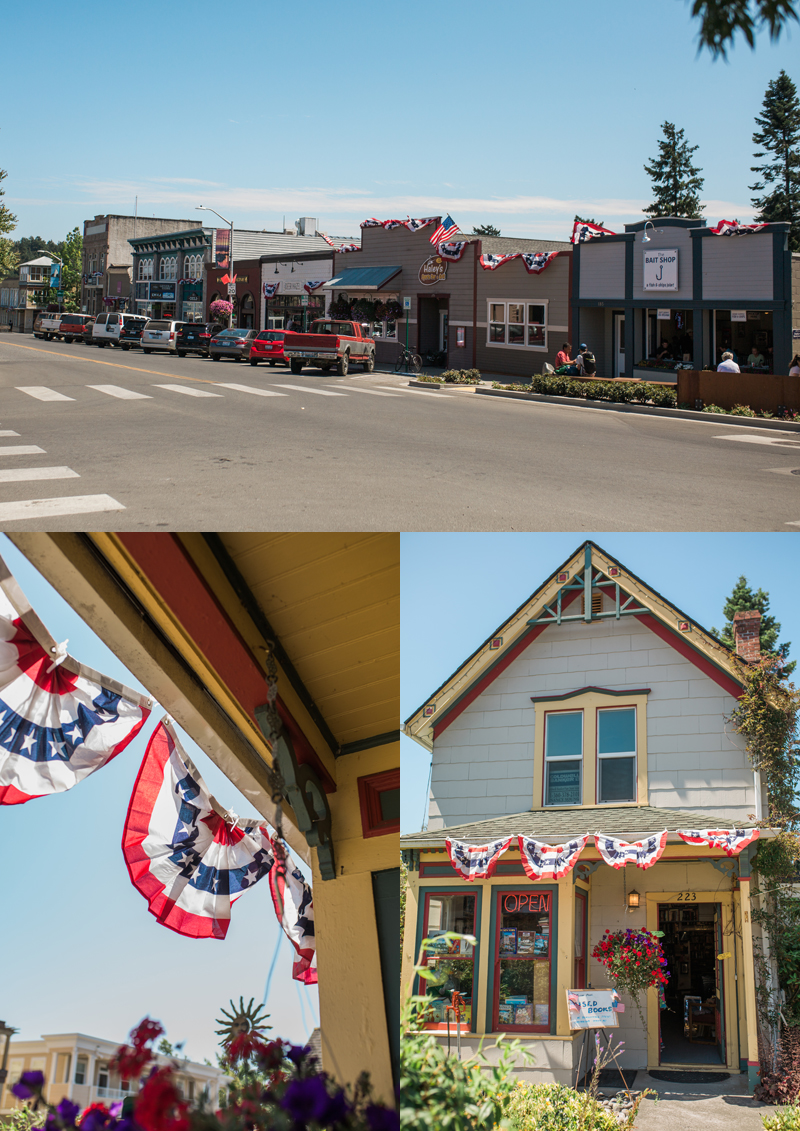 So, we changed things up a little bit. We both shot around Friday Harbor, separately but… kinda together. I mean, we were geographically VERY close to one another the entire weekend. So, it counts.
I am super intrigued to see what she got. Since we usually are doing this together, I have an idea of what she was shooting in general, but this time I have NO idea at all! I tried to get some photos in while we took the kids into town for a trip to the local used book store and some exploring in town. Did I mention there were SIX kids between my sister in law and I? Yeah, so as you can imagine… that wasn't easy.  Although, we did stop at a local glass craftsman shop while he was making the most amazing "beehive", complete with tiny, intricate bee's. My sister-in-law happens to have beehives on her farm and bought it as a perfect anniversary gift for her husband!  Can you see them?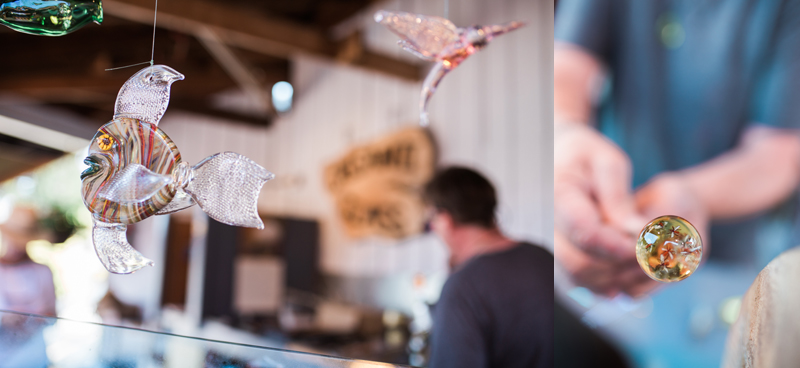 The next day I snuck into town by myself for just about a half hour or so…much easier! And, the next day I found a few cute things to photograph while we waited for our return ferry ride.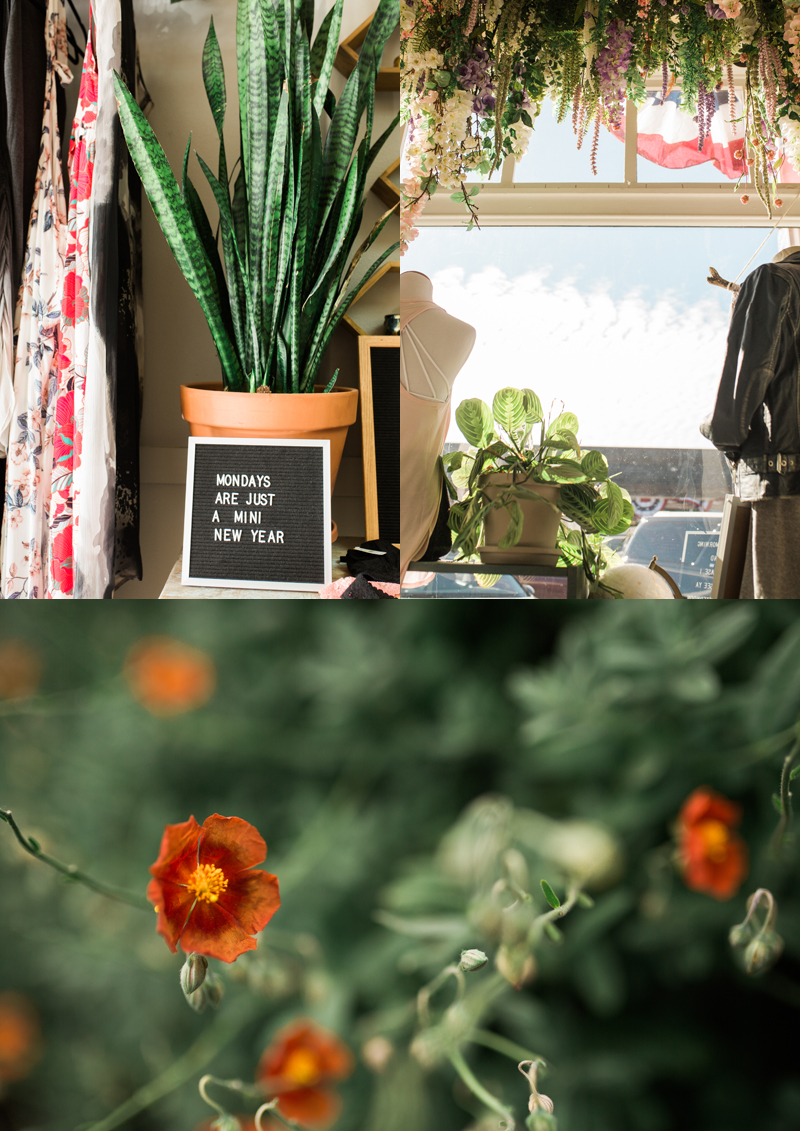 This was my second visit to San Juan Island, and it is easy to see why for many it has become a favorite destination. Despite the "tourist" crowds, there is so much to see and do not only in Friday Harbor, but all over the entire island (but that is another blog…)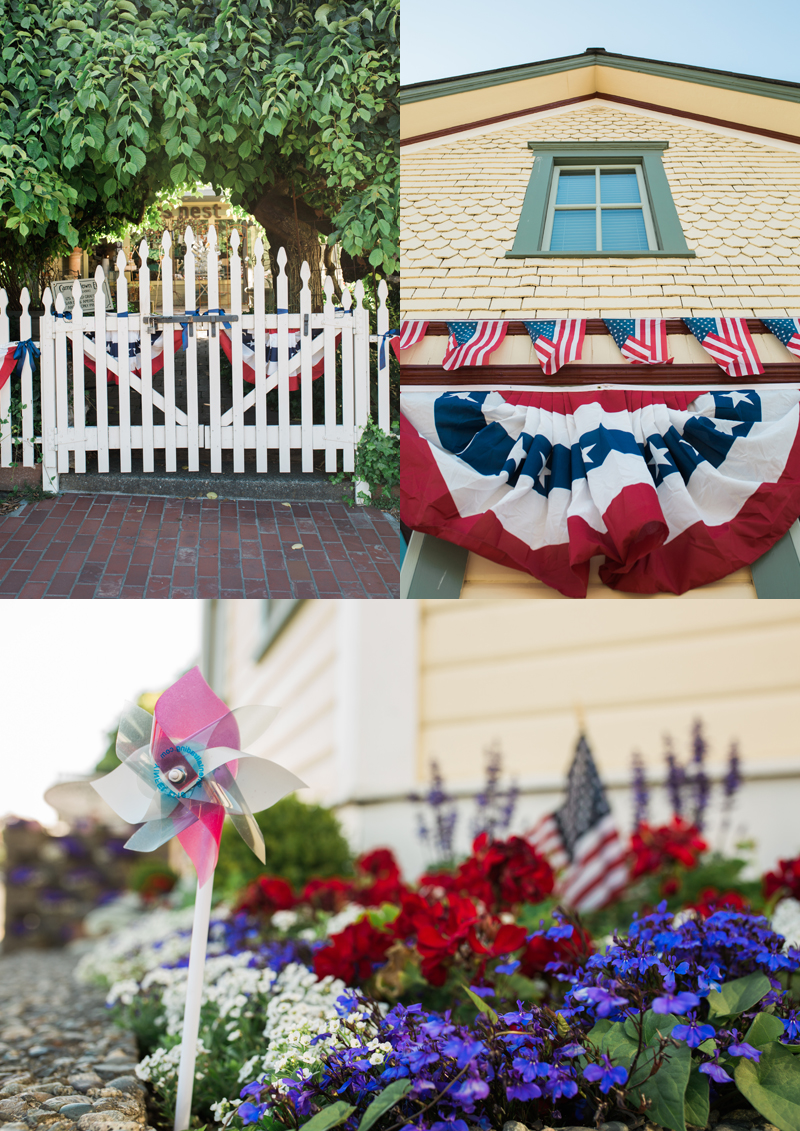 We were in town right after the 4th of July celebrations, quite important to this little town, and so all of the sweet Victorian establishments and buildings were decked out in the finest red, white and blue bunting.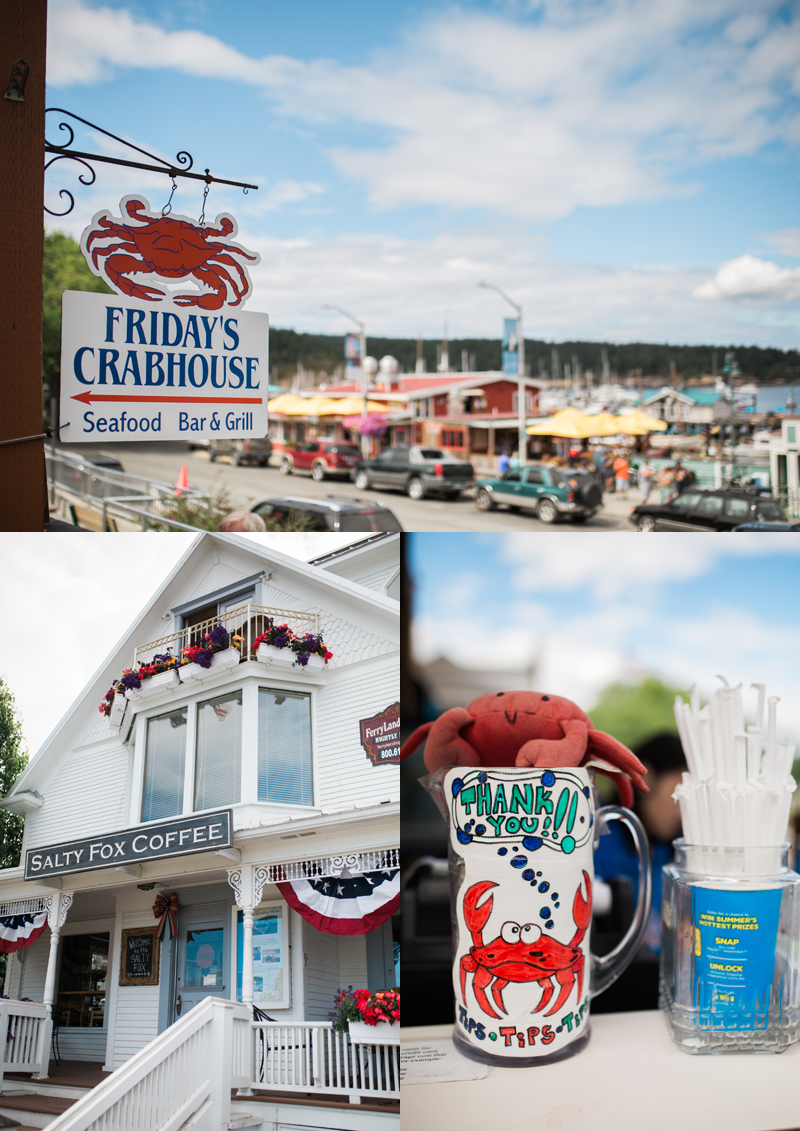 I will admit, Orcas Island is my favorite for sentimental reasons (it's where Dan and I honeymooned 15 years ago!)… but San Juan Island is a true gem in the Pacific Northwest… most certainly worth paying a visit, even if only for the day.
Have you been? Which island is your favorite? I'm trying to find a way to include Eastsound on Orcas Island in this series…
Of course, if you are like me… you are super curious to see how Kellie photographed Friday Harbor – look no further! Click here to see her blog and photos!