We had  a beautiful evening for Leah and Bill's session, but that wasn't even my most favorite part of our time with them. What I loved the most was how absolutely relaxed and easy going they were. Leah had actually asked for a photography session for a Mother's Day gift, and I couldn't think of a better gift to give a new mom. Of course, ANY mom would love to have photographs of her precious family, but when you have a little baby who is constantly changing it feels even more significant.
The three of them were so sweet and so in love with each other, . I could tell they were so happy to be a little family of three, and I feel like we were able to capture that in the short period of time we spent with them.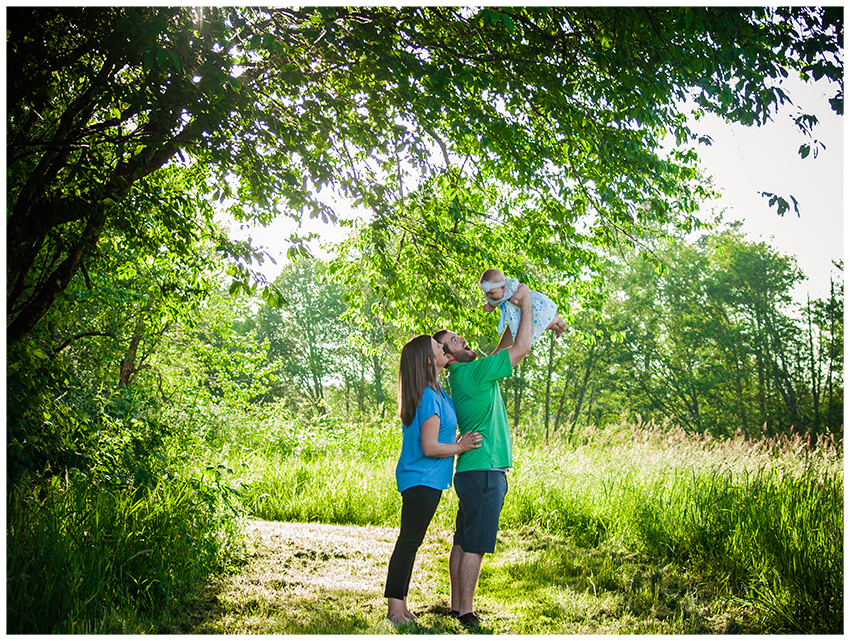 Thank you McNabb family for allowing us to spend such a special evening with you!