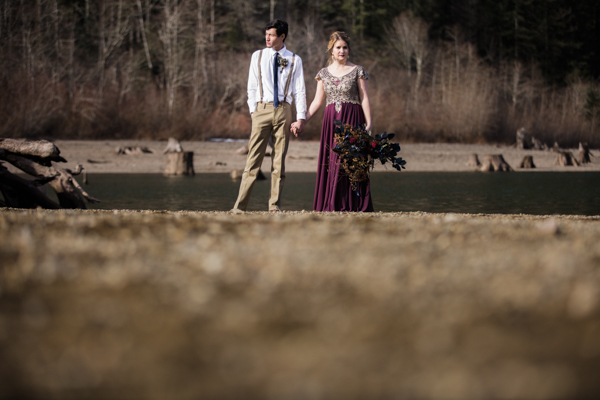 I had the opportunity to do something rather unique a couple weeks ago – I participated in a styled photo shoot at Rattlesnake Lake, and I LOVED it! I mean, beautiful people in a beautiful setting, surrounded by beautiful décor? Can't hardly go wrong, right? The best part for me is getting to know other photographers in the area… but tasting the amazing cake by Frosted and the delicious macarons by Sugarette City wasn't too bad either!
 The wedding theme was stunningly planned and organized by LCM Weddings and Events to be in deep burgundy, rich blues and shimmering gold, and it all worked so well with the beautiful backdrop of the lake. Included was a beautiful dried flower arrangement for the table and coordinating bouquets and boutonnieres for the wedding party, and the perfect paper goods to tie it all together.
The bride, groom and wedding party were styled in non-traditional clothes, perfect for non-traditional couples, or perhaps even a couple planning on eloping in an adventurous setting. Their hair and makeup was done by Laura Smith Wentworth at Elle W Hair, and it held up perfectly to the frigid winds we faced all around the lake!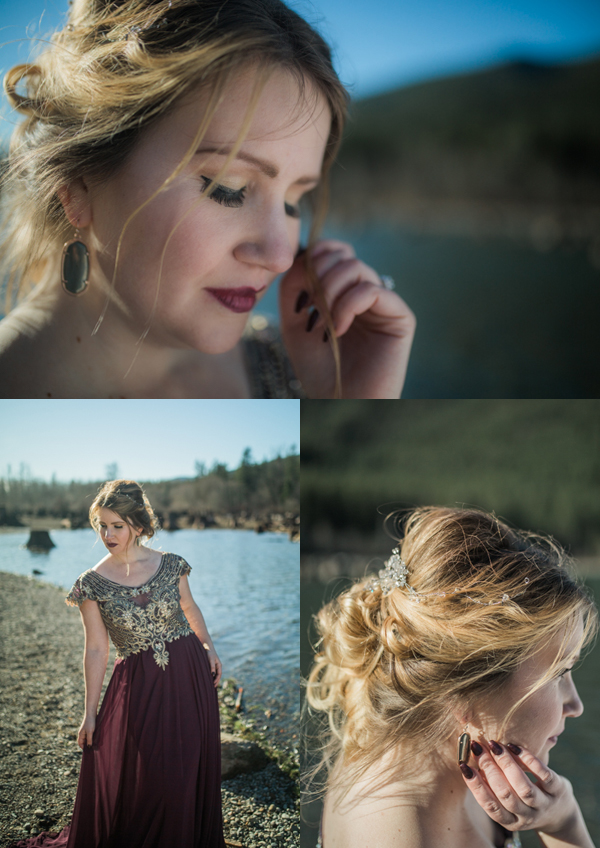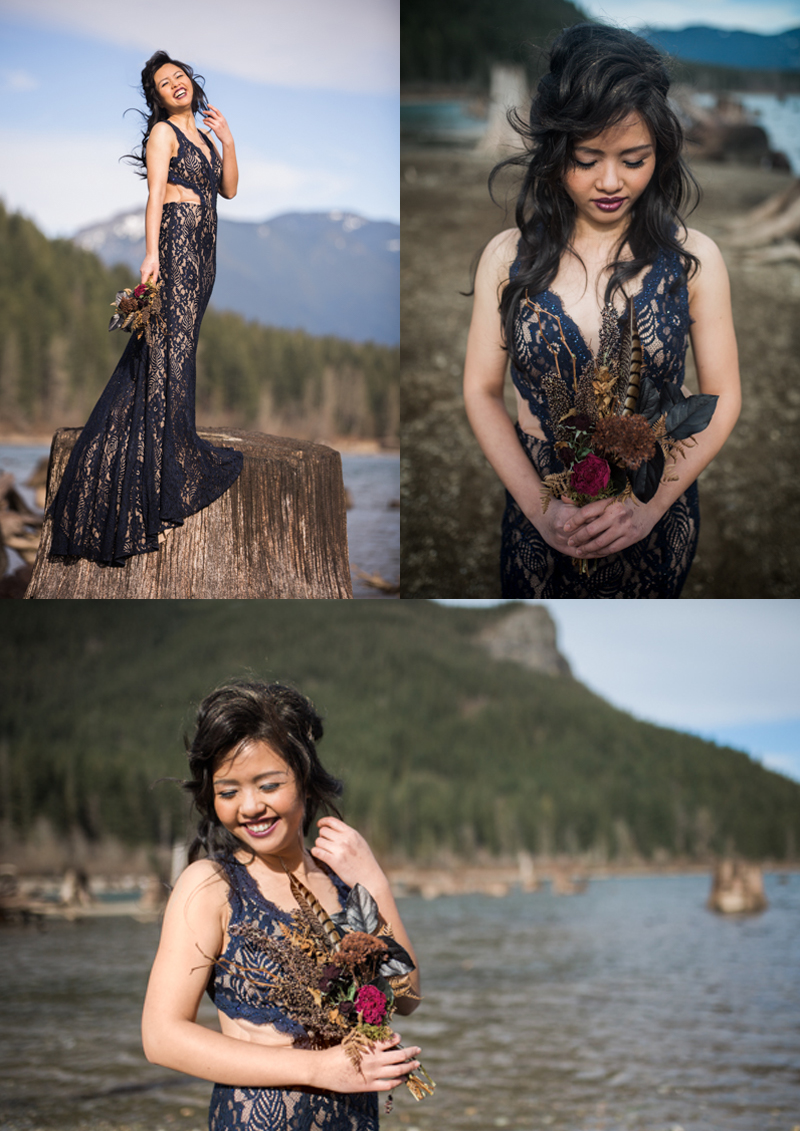 And of course, it was great fun to photograph two beautiful lovebirds (as opposed to the two kids running away from me I am used to photographing around the lake!). Here are a handful of my favorites from the day.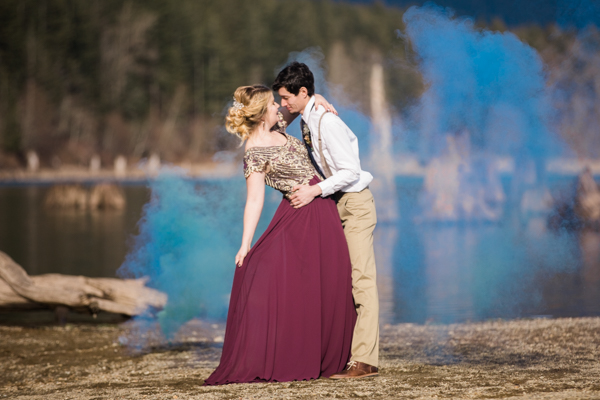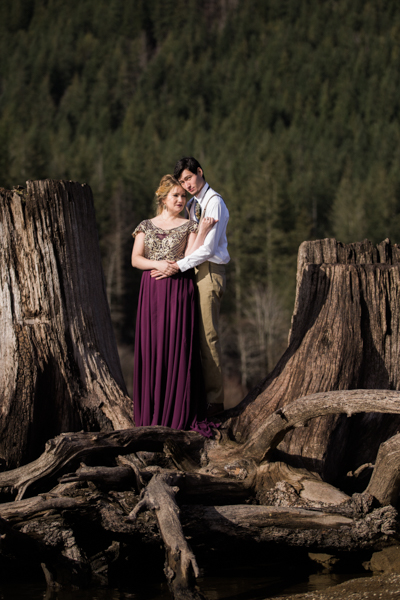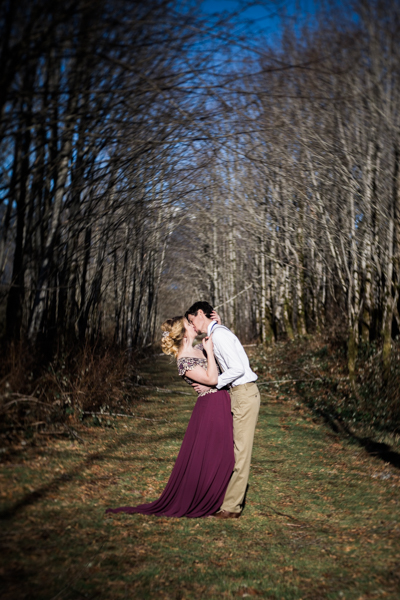 There were some amazing vendors who participated in this styled photo shoot, all of whom I would highly recommend! Their work was exquisite! Be sure to check them out, especially if you are planning a wedding in the Seattle area yourself!
Planning: LCM Weddings and Events {website} {facebook}
Rentals & Decor: Snohomish Rental Co {website} {facebook}
Flowers: Westerwisp {website} {facebook}
Cake: Frosted {website}  {facebook}
Macarons: Sugarette City {website} {facebook}
Bride and Groom: Brianna and Chris
Bridesmaid: Wendy
HMU: Laura Smith Wentworth Elle W hair {facebook}
Dresses: Nadia S. Evening {website} {facebook}
Paper Goods: The Sundae Creative {website} {facebook}
Velvet Ring Box: The Mrs Box {website}