Hello!
Two weekends ago I had the opportunity to shoot in a beautiful, bright – DRY and WARM studio! As any local can attest, this winter has been wet and cold… and we had sworn off all mini sessions (except our beloved Christmas Tree farm mini's) because, frankly… I get SO stressed out about the weather beforehand. I swear I will give myself ulcers over it, and we decided it was just a little too much to bear. BUT… then this magical studio came into my life. As I drove to the studio it rained the entire way, and I had not a care in the world.
There is one catch. This gorgeous studio is in downtown Everett, which is not exactly close to North Bend. But, after spending the afternoon in it for a fabulous cake smash, I decided to give it a try for some Spring mini sessions!  The studio has some really fun furniture and props at our disposal… as well as a comfortable sitting area with access to coffee and tea while you wait for you session to begin!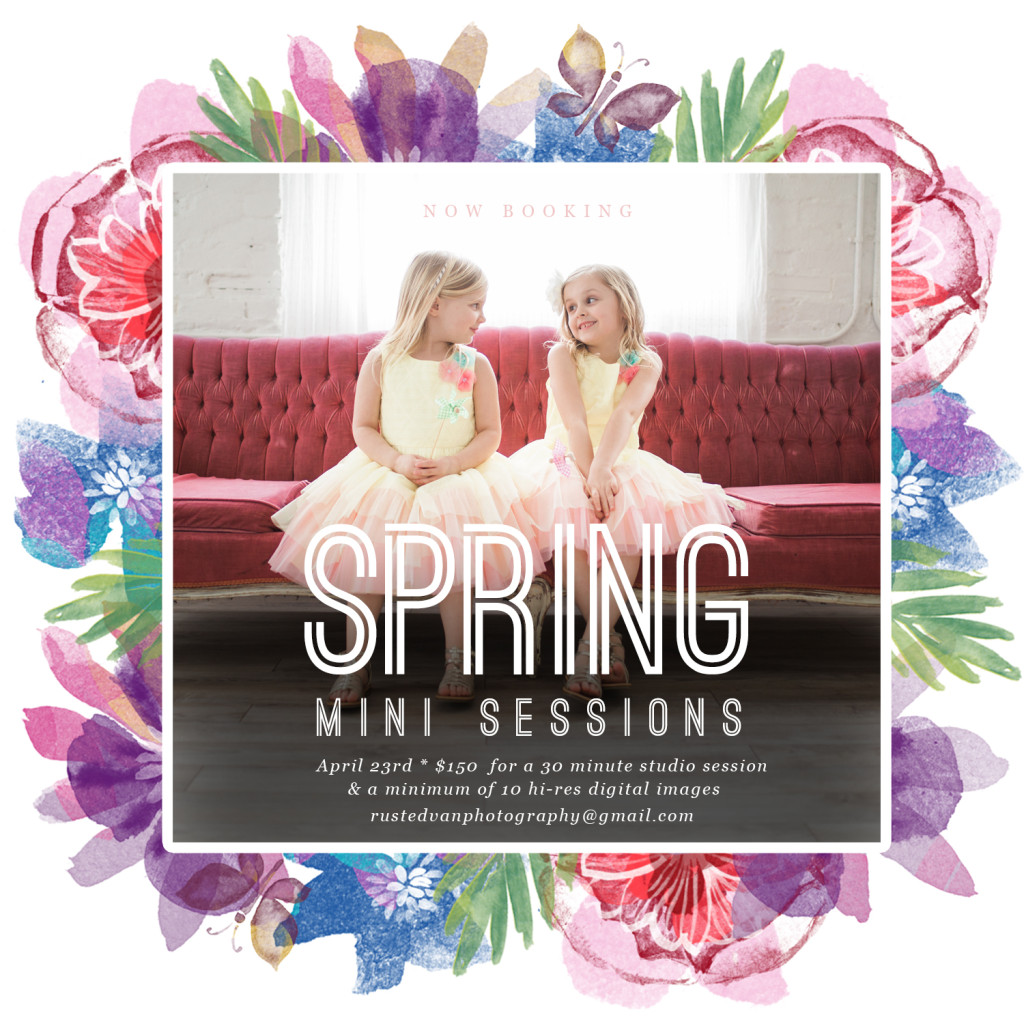 The details:
Sessions will be approximately 30 minutes in length, and you will receive a minimum of 10 images via digital download! There will be some small spring-like props, but these will not be super prop heavy – which makes them ideal for just getting some updated snaps of the kids and family to hang on the walls! The studio is bright white, with lots of pastel props and furniture – so keep that in mind when planning your outfits! I recommend white, creams and soft colors!  (Check out Raineys Closet for the cutest kids couture to RENT! It's amazing!)
A $50 non-refundable deposit is required upon reserving your space, with remaining $100 due on the session date! (Cash, check or credit card accepted!)
Space is extremely limited! No other mini sessions are planned for 2017 until our Christmas mini sessions in November!
Please use the form below to reserve your space! And please feel free to contact us with any questions you may have!