Several months ago a photography group I follow on facebook issued a "color challenge", which I loved the idea of…and I decided to give it a try. Instead of choosing a color, I went with "anti-color" and stuck to just black and white. It was fun and I loved the heightened awareness it created in me to look for items that had a black and white mixture. It wasn't as easy as I thought and throughout the weeks I as working on it, I had some doubts about how it would all come together. But at the end of the month, once I had put these photos together in a collage, I was amazed….and hooked!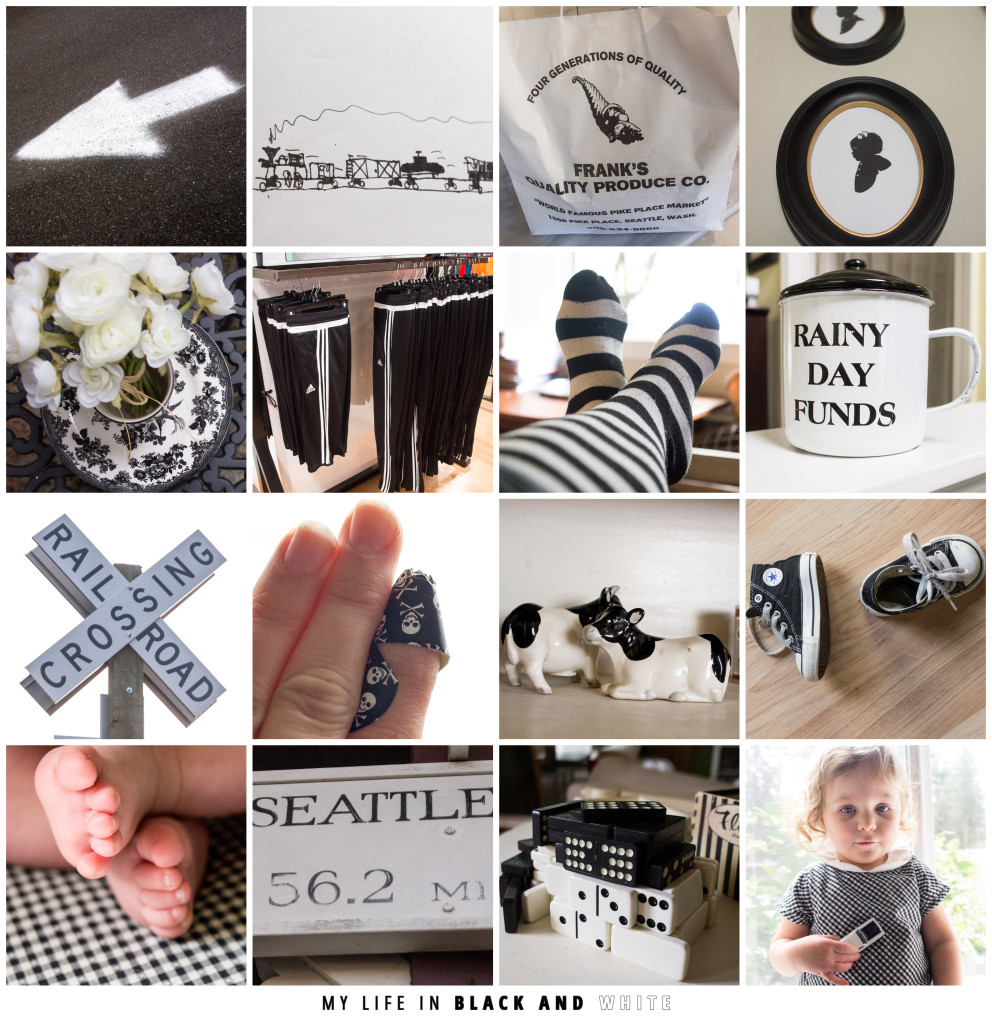 This last month, I joined a group of photographer friends and we selected a color that we would all work on to collage in May. Purple was selected and I have to admit…I am not really a huge fan of purple. But, just as the month I focused on black and white, my awareness of all the purple in my life became intensified! I never realized how much purple there was around our home and in my little world! I especially love that each of the images included in both of these collages have a lot of personal meaning to me…they represent the stage of  life my children are in (i.e. sippy cups, purple boots, children's books, toys etc), the community I live in (the purple frog that sits along the lavender farm in Fall City, the Snoqualmie Train Depot, etc), and events in my month (paint chips from our "date night" to Home Depot, a trip to the local nursery, etc).
I am also always impressed with how a different photographer can take the exact same concept and create something so entirely different! There are so many different tones and shades of purple, and I specifically tried to stay with all light, lavender shades…but there are some beautiful deep purples in the other collages that I love. Check out their work on facebook and instagram by looking up #colorstorycollab!
So, thank you for indulging me in this little challenge…next month is BLUE!