One of my favorite parts of being a photographer in the Snoqualmie Valley is getting to know its many unique and interesting residents! As soon as the first half of the Schneider family arrived for their extended family session I recognized Colin, who helped us last summer with our yard. He and his father, Dave operate Moon Mountain Landscaping and are definitely worth checking out. Deb introduced herself and I was fascinated to learn that she is a local author here in the valley, and she even brought her own vintage props! How cool is THAT?!  And Derek and Cari? Well, wouldn't you know it, they live just down the street from us! Neighbors!  And their sweet little girl? She has the most amazing, golden curls and the hugest, blue eyes ever!
We had such a fun time roaming around Snoqualmie with them, and the weather even cooperated! (Oh, my love-hate relationship with October)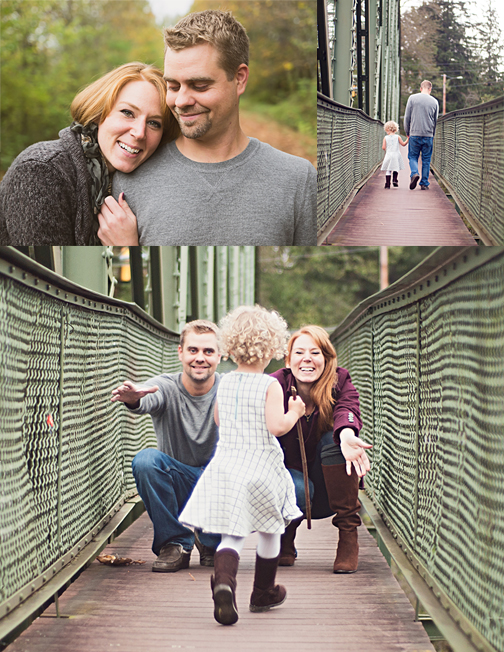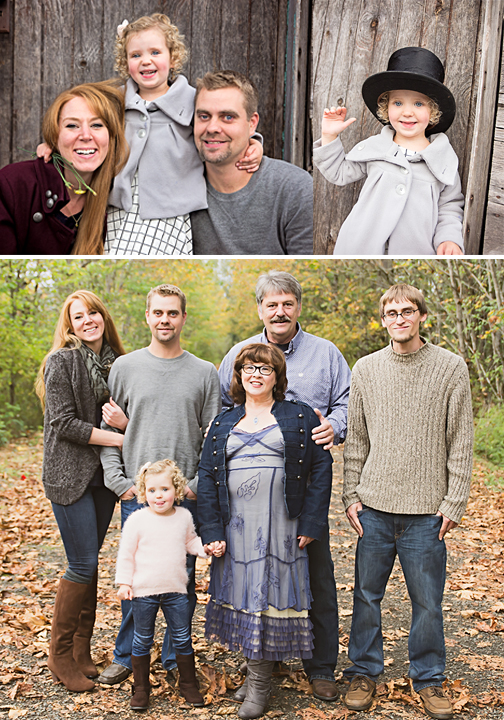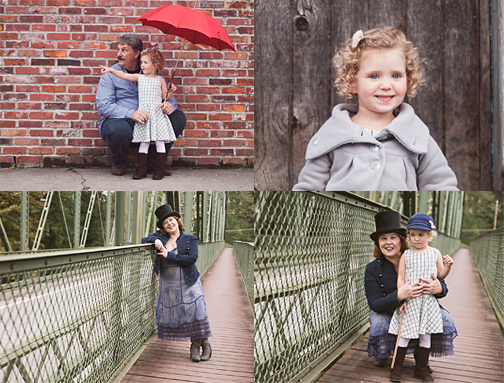 Thank you so much for allowing us the privilege of photographing your lovely family!