As you may know, we are currently hosting a "half day" everyday extraordinary session giveaway on Facebook through this Friday, March 25th.  We are looking to hear your ideas of what meaningful things YOU would like to have documented from your everyday life.  We are loving some of the ideas we are seeing so far, and we brainstormed some other ideas that could work – for all times of the year!  If your stumped about what you might like to have recorded, here are some ideas we came up with.
But, this above all else… these activities are fun, but we are really looking for ways you engage with one another as a family. To us, it is all about how you play, love, and sometimes fight… together.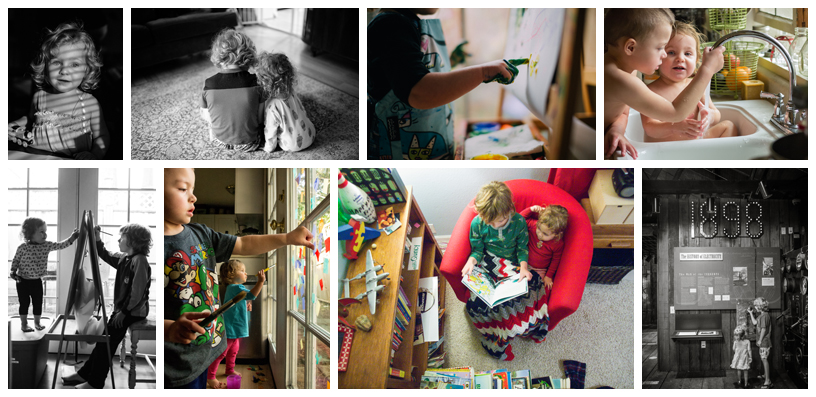 Indoor Ideas:
Together in the Kitchen
Family Dinner
Family Games and Puzzles
Arts and Crafts
Rough-housing, wrestling and tickle fights!
Reading time
Bedtime/Morning Routines
Museum Visits
Outdoor Ideas:
Tourists in your own town/city!
Nature walks/hikes
Outdoor play, sports, park time
Bubbles
Outdoor Chalk Art
Sports Events/Activities
Riding the Snoqualmie – North Bend train
Seasonal Ideas:
Spring
Planting the garden
Easter egg decorating/hunting
Visiting the tulip fields
Summer
Farmers Market Trip
Going out for Ice Cream
Swimming/Water Play
Picnics, Outdoor Grilling
Back to School Shopping
Day at the Fair
Berry picking and jam making!
Fall
Pumpkin Patch Visit
Pumpkin Carving
Playing in the Leaves
Winter
Picking out a Christmas Tree
Decorating a gingerbread house/cookies
Playing in the Snow
What ideas do YOU have? We'd love to hear them!