With two "Day in the Life" sessions under out belt, including our own, we knew we wanted to find at least one more family to try our "Everyday Extraordinary" session with. I loved how honest my friend was about the trials and tribulations of motherhood when posting on social media about her daily life, and I knew that she would be the type of client who would appreciate the realness of this type of documentary-style session. She loved the idea and allowed us to come spend the day with their family. For this session, we showed up just before the end of "nap time" in their house. Emily was taking advantage of those last few minutes of quiet time to get some work done on her computer, and then… the kids were awake and we hit the ground running!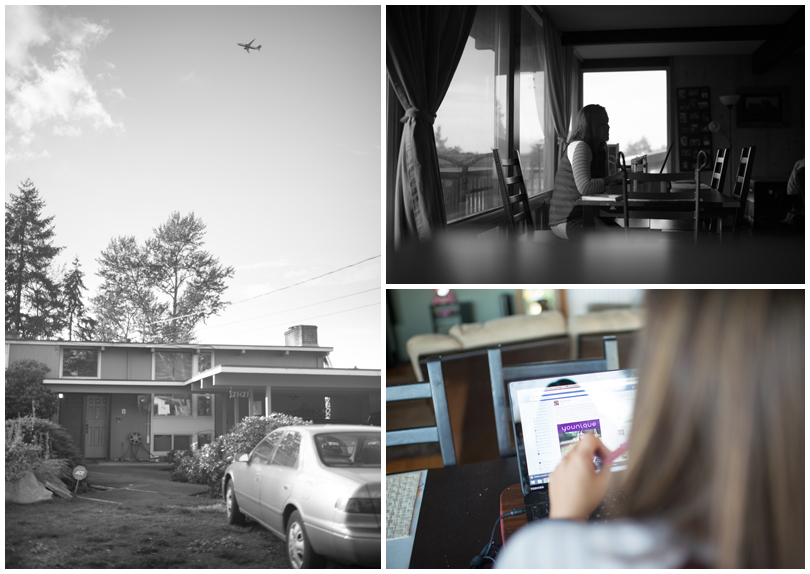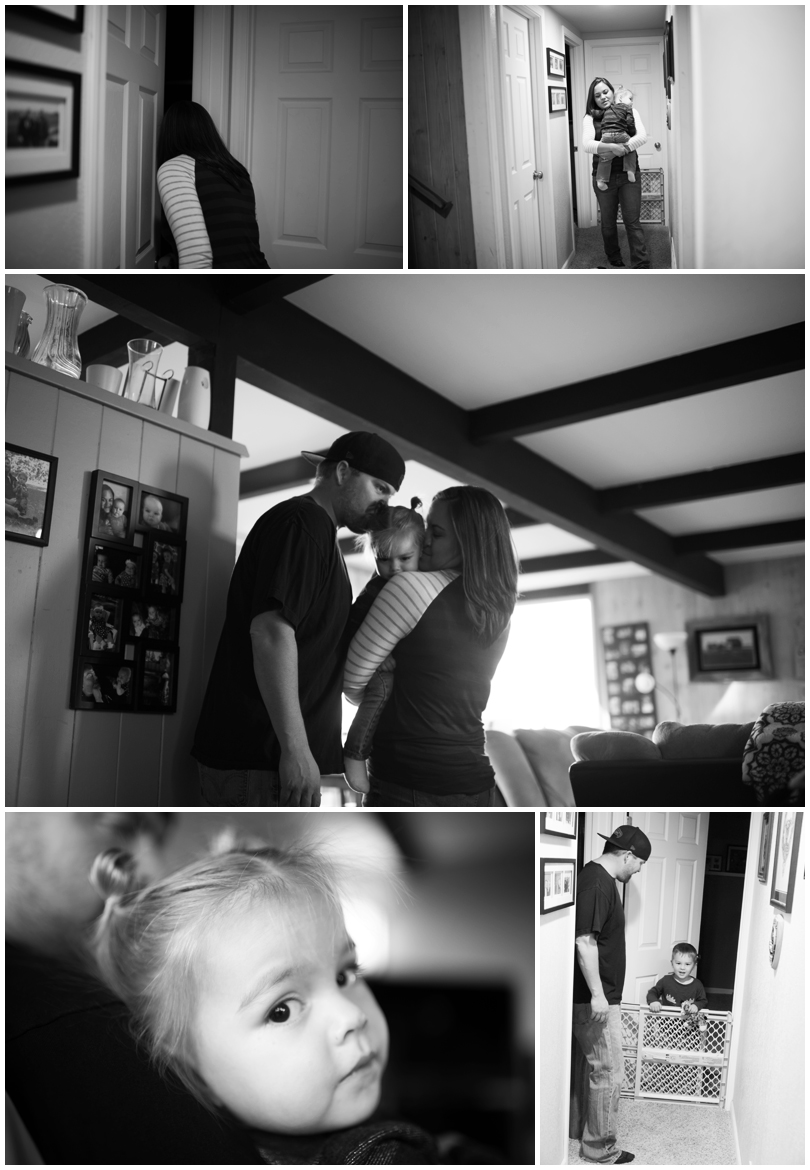 Once both kids were awake they decided to go for a walk around their neighborhood, and there were so many "treasures" around that the kids looked forward to seeing during their walks. It was a gorgeous day, and a stunning sunset… so we got lucky with that too!

Once home, the kids played inside and outside for a little while and then it was dinner time. Any parent knows what a battle it can be to get through dinner time without a battle… and tonight was no exception to that, but I loved the genuine expressions and feelings captured during that meal.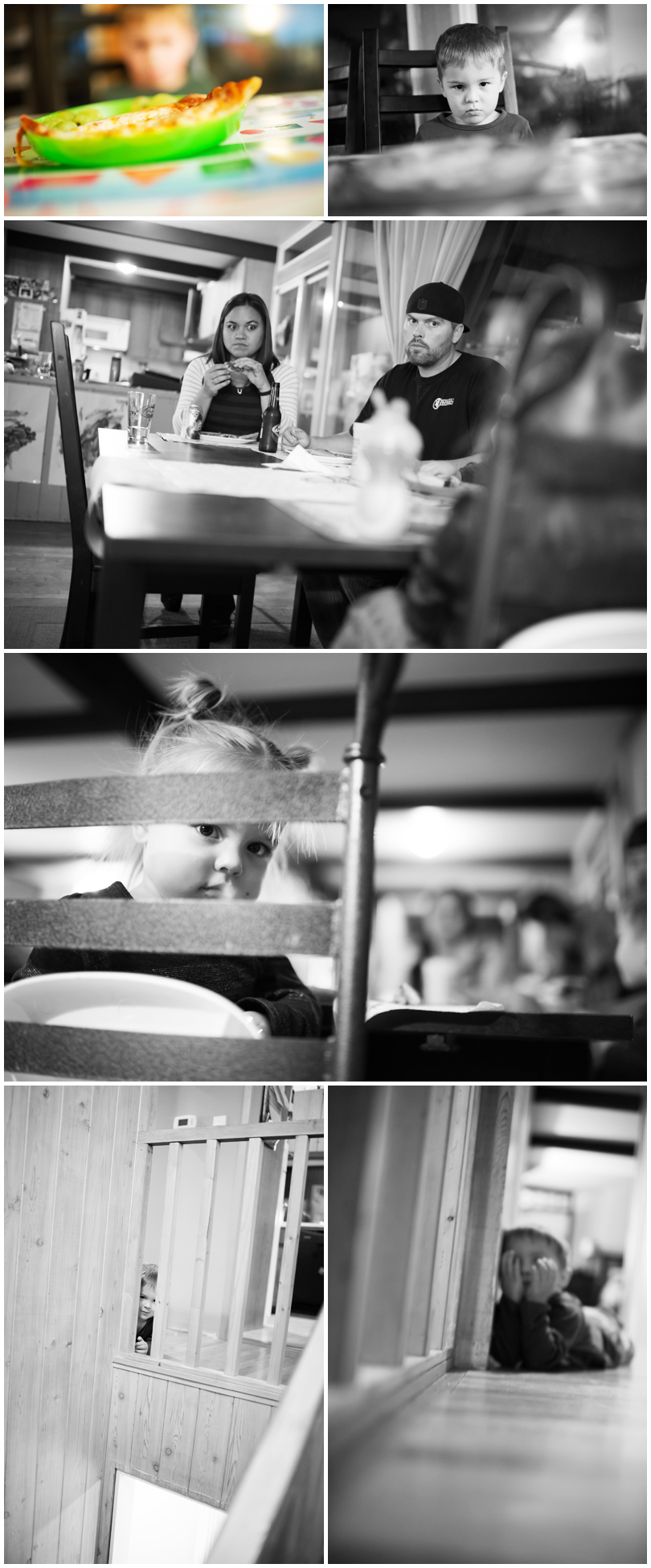 Finally, time for baths, wrestling with mommy and reading some books!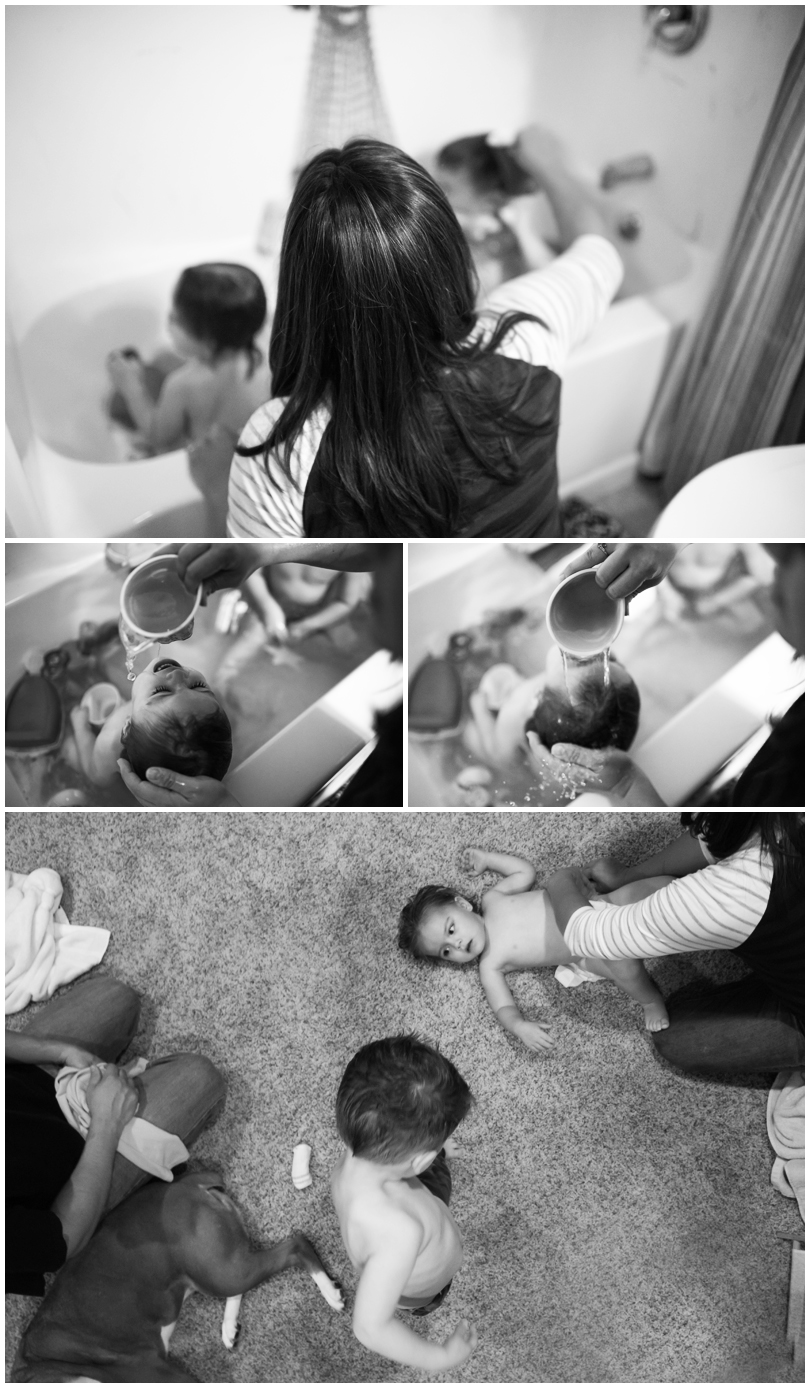 And both Emily and Andy were gracious enough to tell us how the experience was for them: Emily says, "I just love the candid moments that were captured, especially with how old our kids are (4 and 2 years old.) I am always looking for photos that depict the raw emotion of a moment, and the only way to really capture that is when you're in your own element, in all of its real, comfortable, messy, gorgeous glory. With a regular photo shoot, there's so much pressure to get *just the right shot* and with little ones, those moments are so hard to predict or replicate. We will look back on this day and remember all the little things we did as a family when our kids were toddlers. " Andy said, "It took a little getting used to, having Dan & Cicely following us around with cameras. I kind of felt like I was on some kind of reality show, but after awhile, I forgot they were there and was able to relax and just do what I normally do. The great thing about this is that we get pictures of moments that we often take for granted because it is the day-to-day, mundane things that are so easily forgotten if not documented."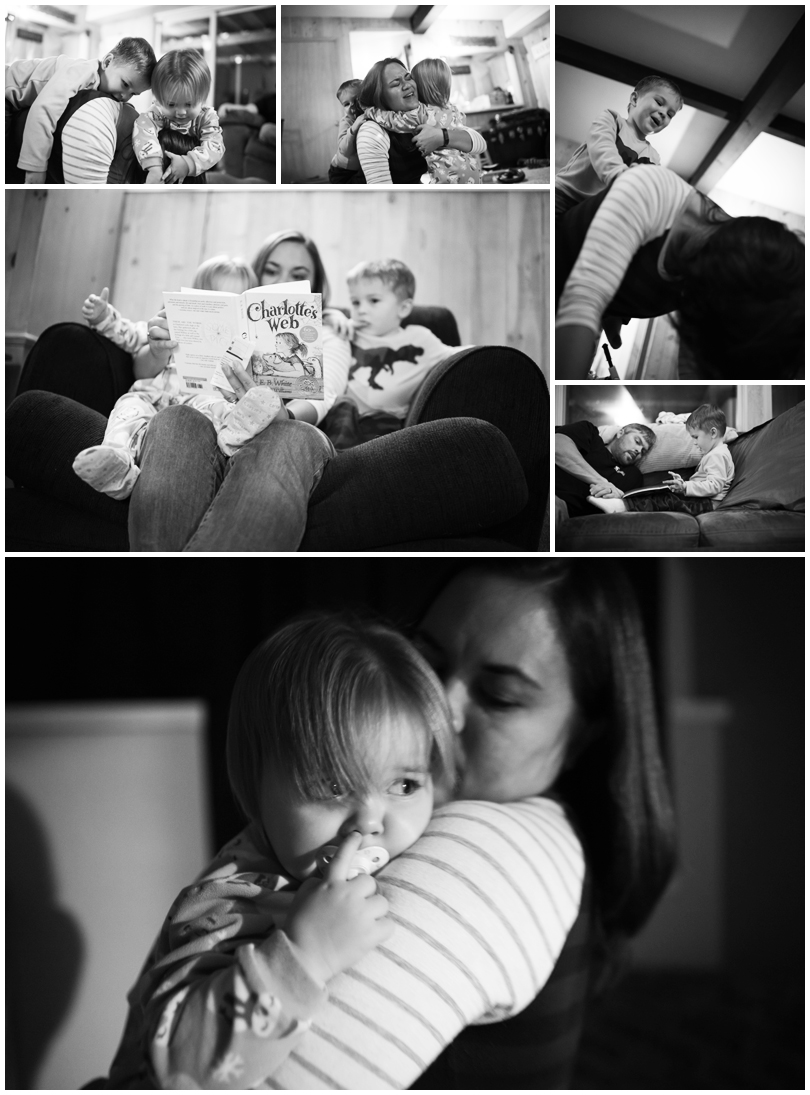 Thank you McLeod family for graciously allowing us to spend a day with you, and we hope these images will be ones you treasure for years to come! To see even more from their day, check out the video below: https://vimeo.com/127992398