Another installment of my "10 on the 10th" blog, where I share 10 images with you from a day in our ordinary life.
If I am very honest, I struggled with this months blog post. As you will find making your way through this blog circle, there are some VERY talented photographers sharing their 10 images monthly. I want to stay true to my plan of focusing on a single day or event in our lives, but some months feel more "blah" than others (at least photographically) and that can feel VERY intimidating when sharing amongst such talent.
But, the reality is, this is our life and the purpose of this project is to blog the story of our lives…so here it is:
While out grocery shopping, Maisie happened to spot a bright purple (her current favorite color) can of frosting with sprinkles included. This was all her two-year-old heart desired for that second, and I did not have the energy to say "no", and endure the battle of wills that would surely follow.  So, canned frosting and boxed cake mix went into the cart.  Now, if you know me at ALL, you know that I am a cake/frosting snob. I can handle boxed cake mix, but I haven't purchased canned frosting in years. It makes my tastebuds scream in terror…they are spoiled with delicious homemade buttercream.  But, PURPLE and SPRINKLES!
Maisie and I have never baked together before, so this felt like a special occasion to document. And, she did really well! I think she will be a natural baker! She poured in the ingredients and helped me stir.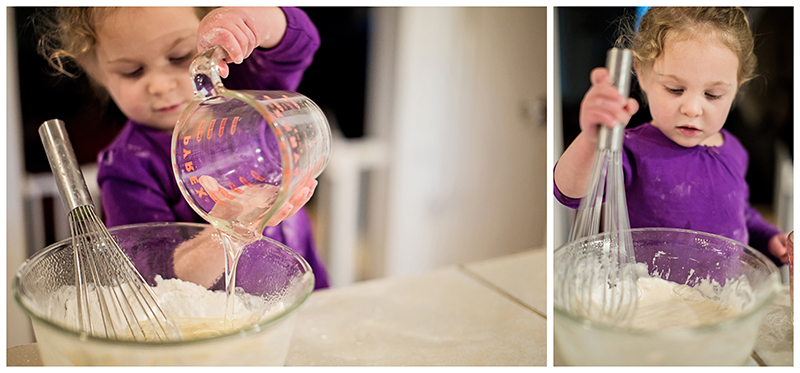 And of course, the best part of making a cake is licking the whisk!

After baking the cake and letting it cool, Quincy was home to help frost and put on the sprinkles.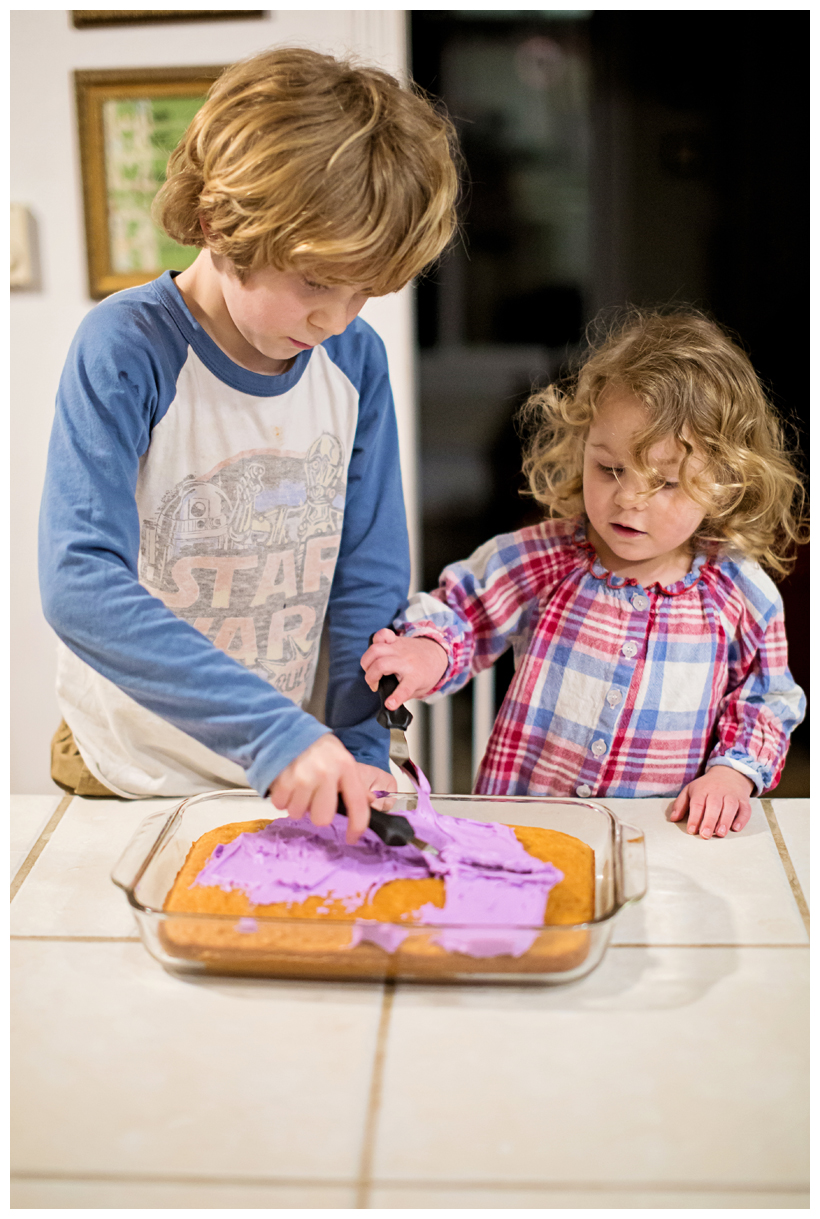 Maisie seemed to just want to put all of her sprinkles in ONE spot on the cake. Luckily Quincy did a better job of getting them spread out all around.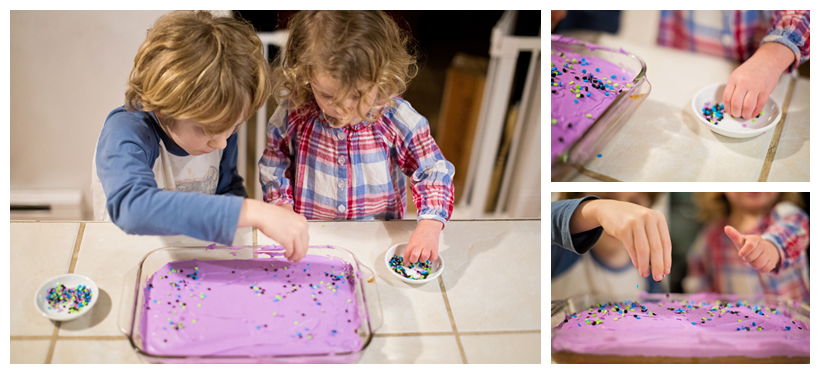 And then, of course, we had to eat some! Maisie mostly just ate the frosting off the top… And, I will confess, that even with canned frosting, it was still delicious.
So, I foresee lots more baking afternoons in our future!  Oh boy! I am thrilled to have a partner in the kitchen!
Now that you've made it through an afternoon baking session, please go visit my friend Sara's blog! And if you're inclined… go through the entire circle! It's alllllllll good!