I am painfully aware of how impressively I am failing at keeping up on regular blog posts….but I AM committed to keeping up with my "10 on the 10th" Blog Circle, at the very least.  Half way through the year, there is no way I am going to stop now. I am a bit of a perfectionist in that way. I'd love if you would check out my documentation of an afternoon at the Strawberry Patch….with a special bonus at the end! Then follow the link on the bottom to see my talented friends 10 images, and of course, keep going through the entire blog circle!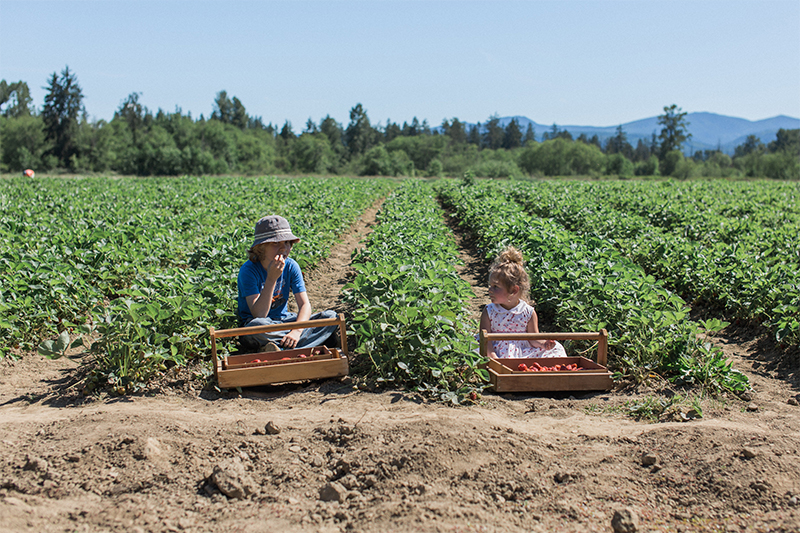 Last Friday afternoon I decided to take the kids out to pick strawberries at Remlinger Farms in Carnation, WA.  I had never been out to pick strawberries before, which I thought was silly – because everyone in this family loves strawberries. Quincy gets out of school a little early on Friday's, so it seemed like a perfect opportunity to get out of the house for a little bit. Although, last Friday was a scorcher and we were roasting after a short time in the fields! Despite the heat, we still managed to pick almost 8 pounds of strawberries!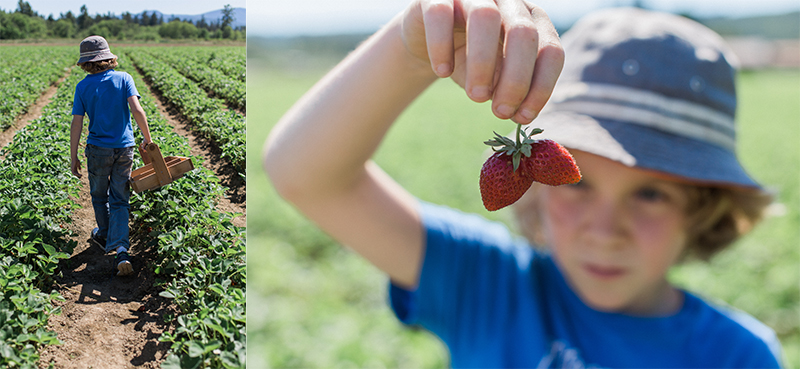 I was surprised at how well both Quincy and Maisie did picking strawberries. Only a few green, or mushy strawberries made it into the basket.
I was pretty sure they would take one look at the juice all over Maisie's face and automatically charge me for an extra pound of berries. She ate quite a few berries in the fields.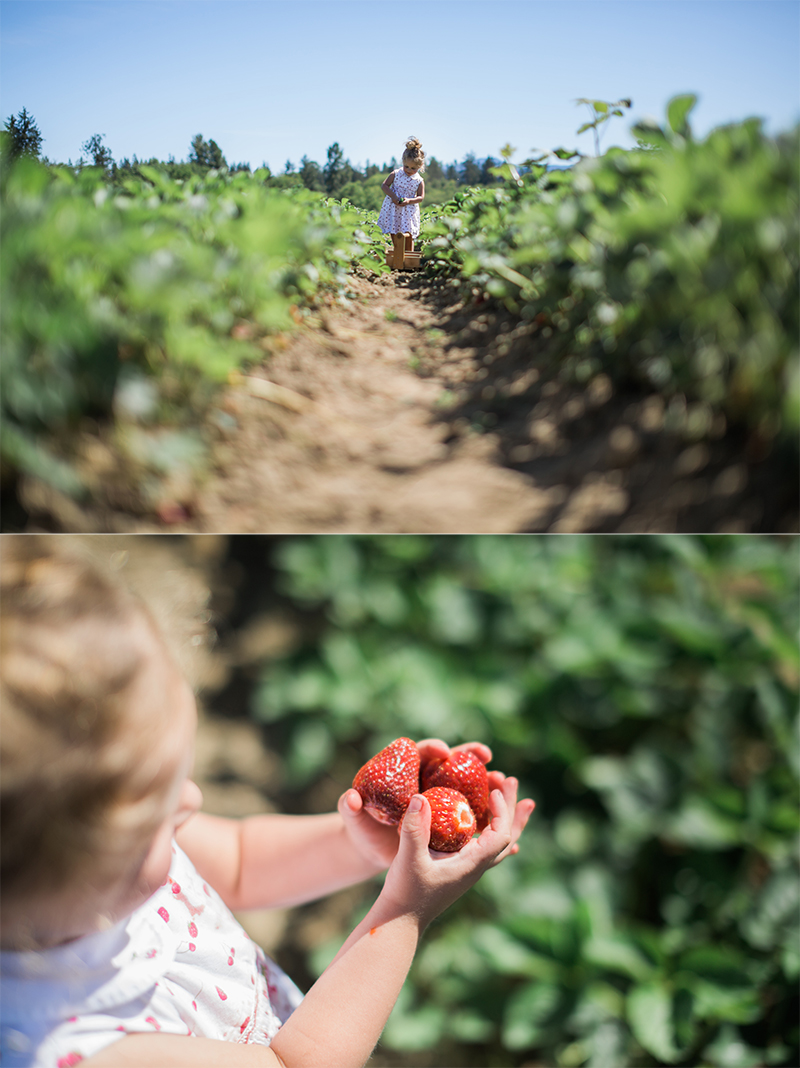 With the heat and sunshine, these berries were ripe and turning FAST! That night we cut up a big ol' bowl and topped them with whip cream. It was still so warm out, so we took them to the back deck and ate them al'fresco – under the warm glow of the lights I have strung up around the deck. It seemed like a nearly perfect way to start a hot, summer-y weekend.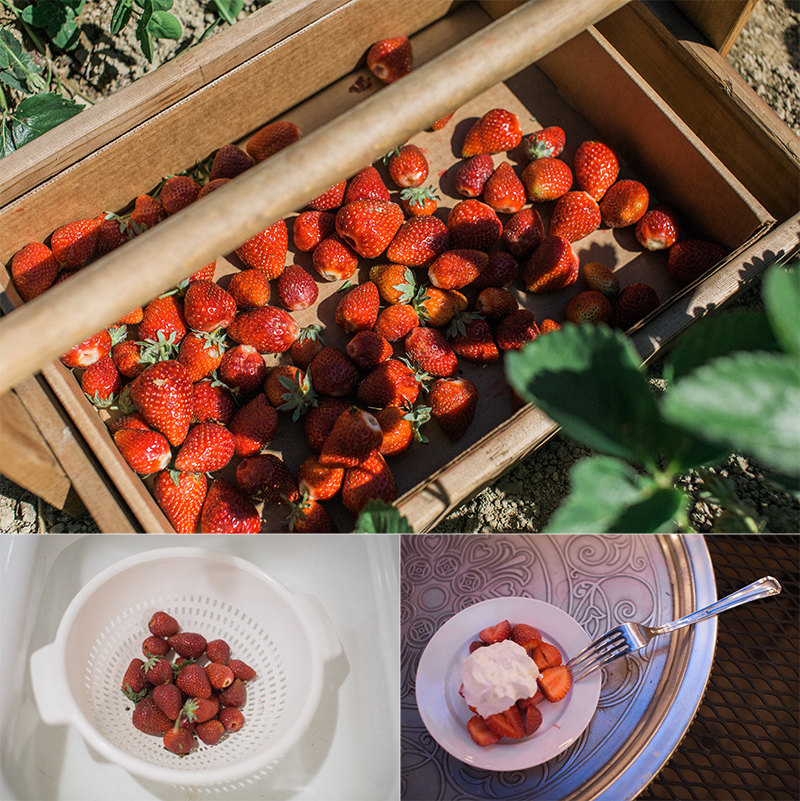 I had to wash and freeze a lot of the berries the next day, and we ate about a pound each at lunch time.  And if you want a refreshing summer treat, take a bunch of frozen strawberries and put it in a blender with lemonade and whir it up for the most amazing lemon-strawberry slushy EVER! We had that with dinner on Sunday (when it got up to the mid-90's) and it was just about perfect. Who am I kidding? It was perfect…we could have skipped dinner completely and just drank those slushies instead. I still have two freezer bags full of fresh, ready-to-go strawberries, so I am sure we will make those again this summer!
After you watch my special "bonus" video below, please go check out Jessica's amazing work by clicking HERE!
And finally, if you have been on my personal facebook page, you have noticed a new thing I am experimenting with. I took a videography class recently and I am IN LOVE with it. So, of course, I made a short little video of our strawberry afternoon. I can't wait to incorporate more of these videos into our Everyday Extraordinary Sessions, and maybe even weddings!?